Last Updated On 07 October,2016 12:29 pm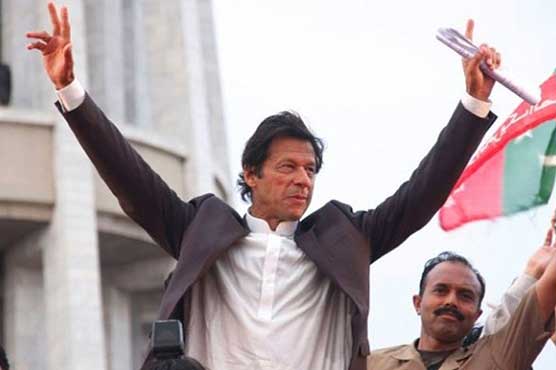 Imran Khan advised PPP should disown former president Asif Ali Zardari.
ISLAMABAD (Dunya News) – Pakistan Tehreek-e-Insaf (PTI) chief Imran Khan on Friday has announced to lockdown Islamabad on October 30.

Talking to media in Islamabad, Imran Khan demanded the Prime Minister Nawaz Sharif to resign or present himself for accountability.
He said that time has come that Pakistan Peoples Party (PPP) should disown former president Asif Ali Zardari.
Khan also leveled allegations against opposition leader Khurshid Shah and said he is on the pay role of PM Nawaz.
He categorically said that his decision of refusing to participate in the joint session was correct.

On October 1, Imran Khan had claimed to shut the federal capital down as part of protest against the alleged government after Muharram.

While addressing a rally in Raiwind, Khan said that the nation was witnessing a time that signified 'fall' of the current rulers which according to him was not far.

Over Rs 8.5 billion were spent in the past eight years to maintain security of Jati Umra, he complained.

PTI Chairman alleged the premier of snatching pieces of land in Raiwind. Billions of Rupees paid by the people in good faith which were to be spent on construction on hospitals and schools were utilized to pave roads, he said.