Would not settle for anything other than retribution: Tahirul Qadri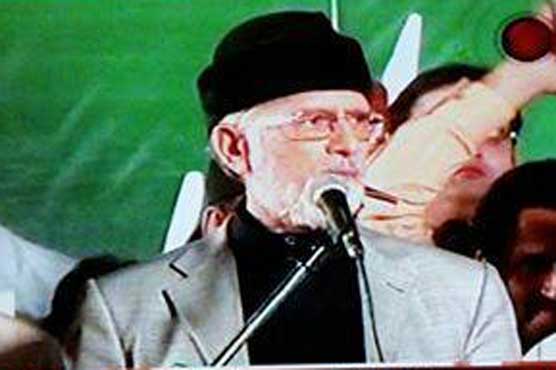 Tahirul Qadri said that they cannot betray the martyr of Model Town incident
RAWALPINDI (Dunya News) - Pakistan Awami Tahreek (PAT) chief Tahirul Qadri said on Sunday that they would not settle for anything other than retribution, reported Dunya News.
Qadri said that people cannot get life in charity, it has to be snatched so they will have to do struggle for it. He said that workers are his courage and dignity.
PAT chief also added that he salutes his workers for the loyalty they have shown and is proud of them. He said that it is the last protest of first round and they can play next two rounds any time. He said that they can march towards Jati Umra or Islamabad next.
Qadri also said that they can take revenge easily so Sharif brothers should not think they are weak. He said that he does not want give knives in the hands of followers.