Last Updated On 29 August,2016 11:44 am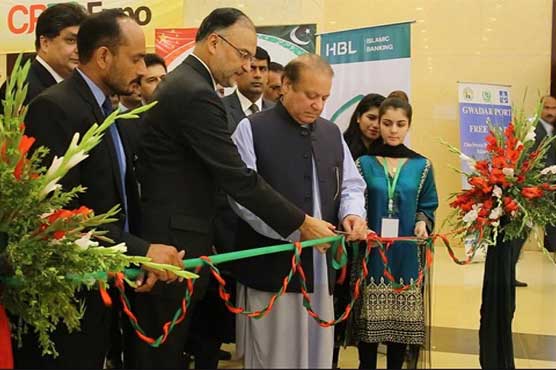 Prime Minister Nawaz Sharif inaugurated CPEC Summit and Expo in Islamabad.
ISLAMABAD (Web Desk) – Prime Minister Nawaz Sharif on Monday stated that law and order situation has improved in Pakstan and the country will develop further in the coming days.
Addressing the inaugural session of CPEC Summit at Pak-China Friendship Centre in Islamabad, the Prime Minister said by working together we can bring peace and stability in the region through economic development for our people.
He said the China-Pakistan Economic Corridor (CPEC) is the most important economic initiative for South Asia in the 21st century.
"Our region has witnessed a lot of conflict and deprivation in the past. Time has come to turn a new leaf in the history of the region by bringing peace and prosperity and addressing the challenges of poverty, unemployment and under-development," he added.
The Prime Minister said with the initial investment of 46 billion dollar, CPEC will become unique model of economic development as well as pioneering method of international economic cooperation. He said 46 billion dollar is the economic value but the overall contribution and impact of CPEC would be much deeper and far-reaching.
Moreover, Nawaz Sharif claimed that said Pakistan will generate 10,400MW of energy through early harvesting of projects, most of which are to be completed by 2018 and others by 2020.