PM appoints 22 special envoys to highlight Kashmir issue at int'l level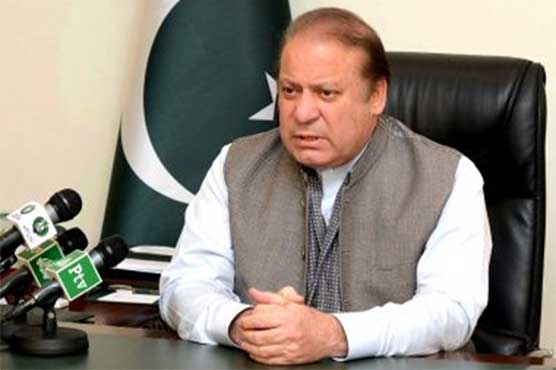 PM Nawaz Sharif stated that Pakistan will remind the United Nations (UN) on its long-held promise.
ISLAMABAD (Web Desk) - Prime Minister Nawaz Sharif has nominated 22 parliamentarians as special envoys who will be highlighting the Indian brutalities and human rights abuses in the occupied Kashmir in key parts of the world.
"I have decided to send these parliamentarians for fighting the Kashmir cause in different parts of the World. These special envoys have strength of the people of Pakistan, prayers from the Kashmiri people across the Line of Control, mandate of the Parliament and support from the government", the Prime Minister said.
"I am standing behind these special envoys to ensure their toil for highlighting the Kashmir Cause resonates across the world so that I can shake the collective conscience of the international community during my address at the UN this September", he added.
---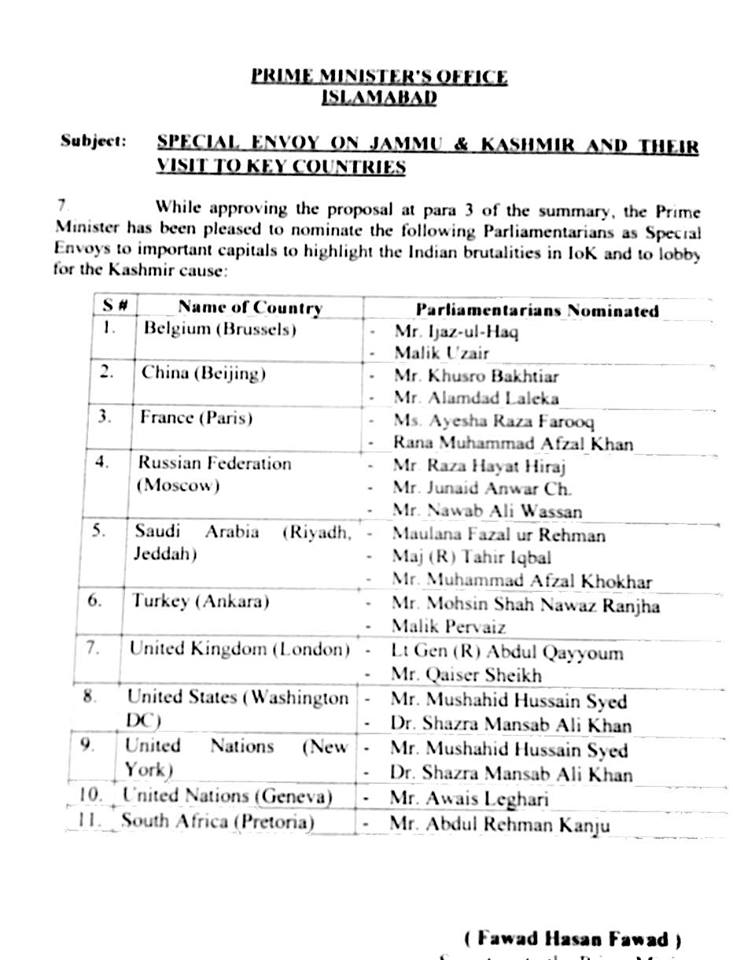 Names of 22 parliamentarians appointed as special envoys.
---
Nawaz Sharif stated that Pakistan will remind the United Nations on its long-held promise of Self Determination to the Kashmiri people and make it clear to India that it was India that approached the United Nations several decades back on Kashmir dispute but not fulfilling its promise.
The Prime Minister emphasised that this anniversary of the UN ought to be a catalyst spurring the body into action.
The Kashmir dispute is the most persistent failure of the United Nations, he said.
PM Nawaz reiterated that Pakistan cannot relent from the Kashmir cause by any stretch of imagination.
---
INDIAN BRUTALITIES IN KASHMIR
---
Much of Indian-held Kashmir has been under curfew since protests broke out over the death on July 8 of a popular freedom fighter, Burhan Wani, in a gunfight with Indian security forces.
More than 80 civilians have been killed in clashes between protesters and police and troops and thousands more injured in the worst violence to hit the restive region since 2010.
Hospitals have reported hundreds of young men and boys suffering serious eye and other injuries from the pellets.
Kashmir has been divided between India and Pakistan since the end of British rule in 1947. Both claim the Himalayan region in full.