Won't forgive those who betray country for money: Zehri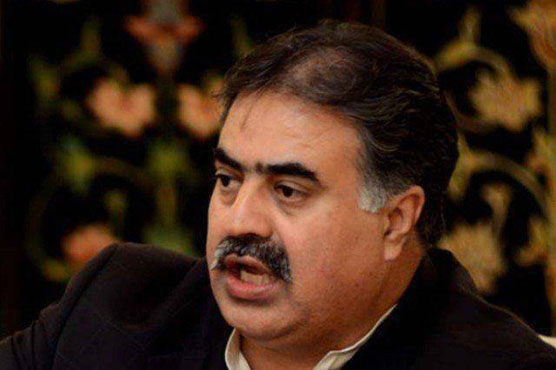 Mistakes made in past cannot be repeated, says NA Deputy Speaker Murtaza Abbasi
KARACHI (Dunya News) – Balochistan Chief Minister (CM) Sanaullah Zehri stated on Monday that those who betray the country for money shall not be forgiven, adding that India cannot even give suggestions to Pakistan, reported Dunya News.
Zehri paid visit to a private hospital in Karachi and enquired about the health of those who got injured in the Quetta blast and were being treated in the hospital. While addressing the media, Zehri said that the people of Balochistan shall always stand by Pakistan.
National Assembly (NA) Deputy Speaker Murtaza Javed Abbasi also enquired about the health of the victims of the blast undergoing treatment in the hospital. Abbasi stated that mistakes made in the past cannot be repeated as there was no room for error now.
77 people who got injured because of the horrific blast at Quetta's Civil Hospital were shifted to Karachi for medical treatment. Eight patients shifted to Karachi have been discharged thus far.