PM performs groundbreaking of Pak-China optic fiber project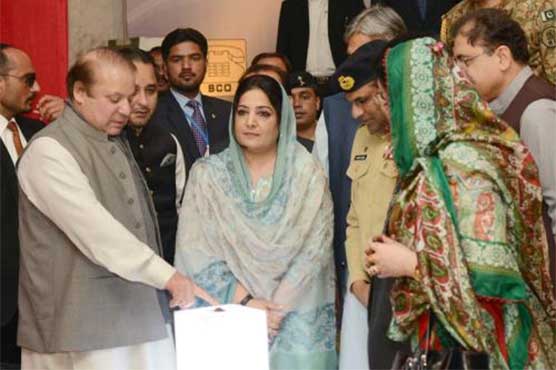 The project will cost $ 44 million and will be completed within a span of two years.
GILGIT (Web Desk) - Prime Minister Nawaz Sharif has performed groundbreaking of Pakistan-China Optical Fiber Cable Project in Gilgit today (Thursday).
Federal Ministers Birjees Tahir and Anusha Rehman are accompanying the Prime Minister.
The $44 million project, a part of China Pakistan Economic Corridor (CPEC), will be completed in two years.
Special Communication Organization will lay 820 kilometre long cable from Rawalpindi to Khunjarab to provide an alternate telecommunication route between Pakistan and China.
Through this project, a link will be created between Pakistan and Trans-Asia Europe (TAE) cable in China, which would enable both Pakistan and China to have alternative routes for their international telecom traffic.
The project will also facilitate trade, tourism and IT awareness in the region and generate economic opportunities particularly in Gilgit-Baltistan.
The agreement to lay optic fibre between the two sides was signed during Prime Minister Nawaz Sharif's official visit to China in early July, 2013.
Separately, Prime Minister Nawaz Sharif also inaugurated Gilgit-Baltistan CPEC patrolling police headquarters in Gilgit.
---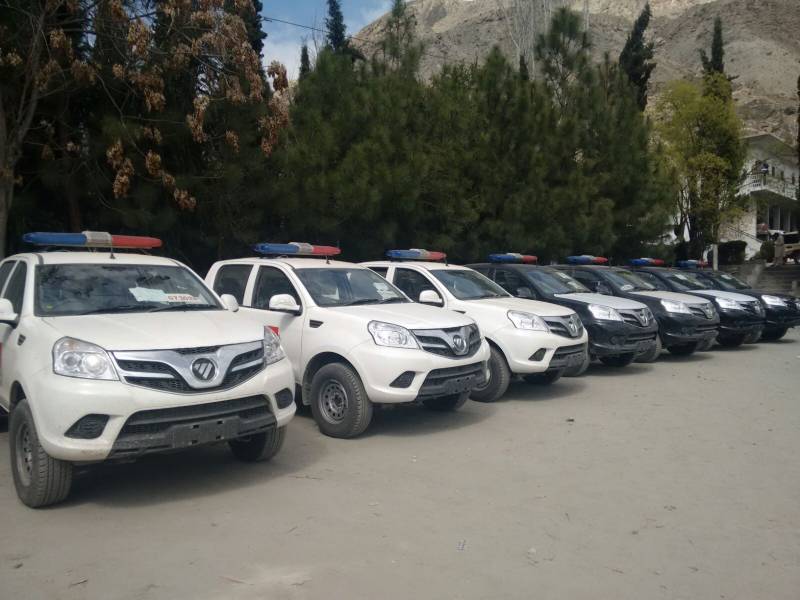 ---
The patrolling force comprising 300 personnel will help ensure safe and smooth flow of traffic on the 439-kilometre chunk of the CPEC project in Gilgit.
China has gifted twenty-five vehicles for the patrolling police.
During his visit, the Prime Minister also administered oath to the newly elected members of Gilgit Baltistan Council.
---
WATCH VIDEO: