LHC approves PTI's plea seeking disqualification of PM Nawaz Sharif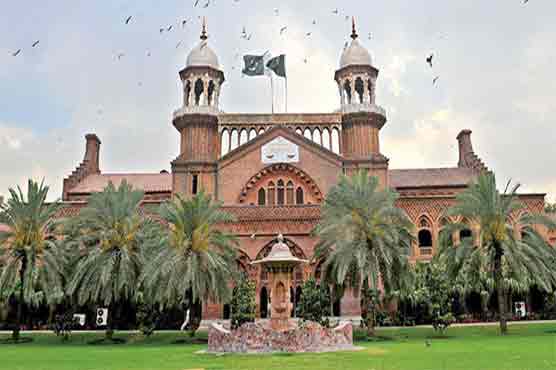 The court has adjourned the case till May 23.
LAHORE (Dunya News) – Lahore High Court (LHC) on Wednesday has accepted Pakistan Tehreek-e-Insaf's (PTI) plea seeking disqualification of Prime Minister (PM) Nawaz Sharif.

According to details, the plea was submitted by PTI leader Gohar Nawaz Sindhu which stated that the Panama leaks has proved that PM Nawaz's family is involved in money laundering.

He told the court that National Assembly speaker Ayaz Sadiq had dismissed the reference demanding to disqualify Nawaz Sharif as PM.

Justice Shahid Waheed has approved the petition for hearing by directing to include Sadiq's verdict in the case.

Earlier, LHC consolidated all identical petitions filed against Prime Minister Nawaz Sharif's family for allegedly investing in offshore companies and stashing money abroad.

According to the Panama Papers, almost 200 politicians and businessmen from Pakistan own off-shore companies. The leaks reveal that Prime Minister Nawaz Sharif's three children, Hassan Nawaz, Hussain Nawaz and Mariam Safdar are listed in the papers for establishing offshore companies in a tax-haven.

The Sharif family had maintained that there's nothing illegal about owning the off-shore companies. Hussain Nawaz Sharif, the prime minister's eldest son, said he owned the offshore companies named in the leaks but that he and his family members had broken no laws.