COAS ratifies death sentences of 11 terrorists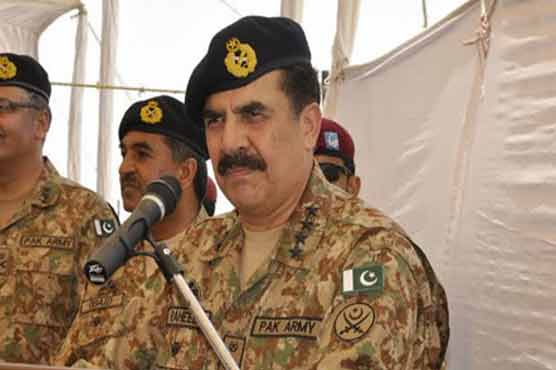 Criminals were involved in anti-state activities in Gilgit Baltistan
RAWALPINDI (Dunya News) – Chief of Army Staff (COAS) General Raheel Sharif on Tuesday has approved death sentences of 11 terrorists involved in attacks on forces, schools, citizens, kidnapping for ransom and other major crimes, reported Dunya News.
Military courts announced death penalties to all the terrorists who were involved in major terror attacks. The convicts include Muhammad Umar, Hameed-ullah, Rehmat-ullah, Muhammad Nabi, Maulvi Dilbar Khan, Rizwan-ullah, Gul Rehman, Muhammad Ibrahim, Sardar Ali, Sher Muhammad Khan and Muhammad Jawad.
Hameed, Rehmat and Muhammad Nabi and Dilbar Khan were the active members of TTP. All 4 criminals were involved in anti-state activities in Gilgit Baltistan.