Three alleged terrorists involved in Nanga Parbat massacre arrested in Gilgit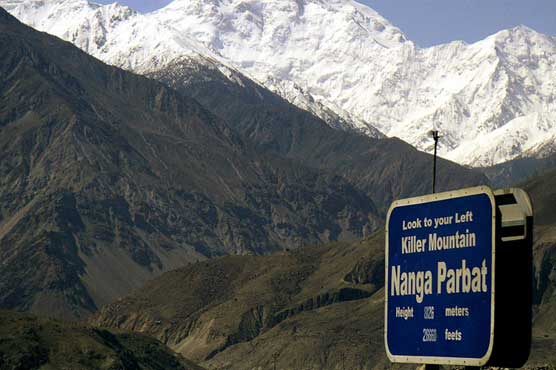 Ten tourists were gunned down in attack on Nanga Parbat base camp in 2013.
GILGIT (Web Desk) – Security forces have arrested three alleged terrorist believed to be linked to massacre of ten tourists at the base camp of Nanga Parbat.
Alleged terrorists have been identified as Irfanullah, Habib-ur-Rehman and Qaribullah. They have been shifted to Islamabad for interrogation through PIA flight PK-606.
At least ten foreign climbers were massacred on June 22, 2013 at the base camp for the 8,126-metre (26,660-foot) Nanga Parbat, Pakistan's second-highest mountain.
The victims were identified as three Ukrainians, two Chinese -- including Chinese-American Chen Honglu -- two Slovakians, one Lithuanian and one Nepalese as well as a Pakistani guide.
Tehreek-e-Taliban Pakistan (TTP) had claimed responsibility for the attack, saying it was to avenge the death of their deputy leader in a U.S. drone strike. But the group is known to make exaggerated claims.
The attack took place in an area that has largely been peaceful, hundreds of kilometers (miles) from the Taliban's major sanctuaries along the Afghan border.
The terrorists began their attack by abducting two local guides to take them to the remote base camp in Gilgit-Baltisan. One of the guides was killed in the shooting, and the other namely Sawal Faqir has been detained for questioning.
The attackers disguised themselves by wearing uniforms used by the Gilgit Scouts, a paramilitary force that patrols the area.
Some climbers and guides were able to run away, but those that weren't were shot dead. Faqir was able to hide a satellite phone and eventually used it to notify authorities of the attack.
---
WATCH VIDEO: