Army announces successful conclusion of Shawal operation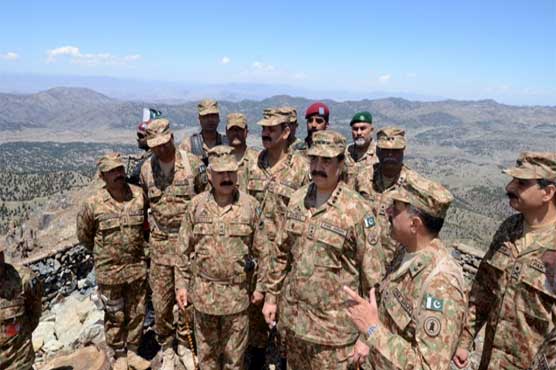 COAS directed to initiate a combing operation against terrorists, facilitators outside FATA
RAWALPINDI (Dunya News) – Chief of Army Staff (COAS) General Raheel Sharif on Monday paid visit to South Waziristan where he was briefed in regards to the final stages of ongoing Operation Zarb-e-Azb against the terrorists, reported Dunya News.
According to the Inter-Services Public Relations (ISPR) department, commanders briefed General Raheel in regards to the breakthroughs achieved through the operation against the terrorists which also included the clearing of around 800 square kilometers of area.
General Raheel directed to initiate a wide scale search operation in the Shawal area against the terrorists, further instructing the officers to maintain hold over the achievements made in the area cleared.
COAS directed to begin a combing operation against the network of the terrorists and their facilitators outside the Federally Administered Tribal Areas (FATA).
General Raheel further said that the entire Pakistani nation views the sacrifices made by the army soldiers and officers with utmost respect and stands shoulder to shoulder with the army.
Security forces have decided to at once initiate the combing operation in the areas cleared as a result of the Operation Zarb-e-Azb, the operation will be expanded to include areas outside FATA and will cater to the terrorists and their facilitators. An area will be declared clear after thorough search in case of reports received in regards to the presence of any terrorist(s) there.