Last Updated On 04 April,2016 05:27 pm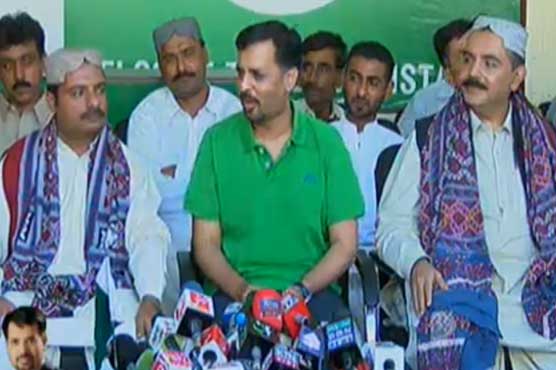 Brohi was an MQM senator; he has joined PSP along with his companions
KARACHI (Dunya News) – Former Muttahida Qaumi Movement (MQM) senator Mohammad Ali Brohi on Monday joined Musatafa Kamal's Pak Sarzameen party, reported Dunya News.
While addressing a press conference, former Karachi mayor Mustafa Kamal stated that seeds of hatred were sown in Sindh in the past, adding that his party is trying to reduce the enmity and hostilities persisting among the people towards each other. He said that abuses and deprivations, no matter where they exist, must be put to an end.
Referring to MQM chief Altaf Hussain, Kamal said that the people of Sindh do not need to take any of Hussain's statements seriously. He stated that his party does not intend to make enemies but aims to put pens in the hands of the children, not arms, as the party will strive to spread love and care.
Former MQM senator Mohammad Ali Brohi while conversing with the media stated that Urdu and Sindhi speaking people are being treated as "tissue papers" and referring to Altaf Hussain, Brohi added that one person operating from abroad has destroyed the entire nation and has betrayed the country.
Brohi said that MQM gave rise to conflicts among brothers and equipped his fellows with arms. He said that unity needs to be established in order to strengthen the country.