Chandio should introspect instead of criticising Imran Khan: PTI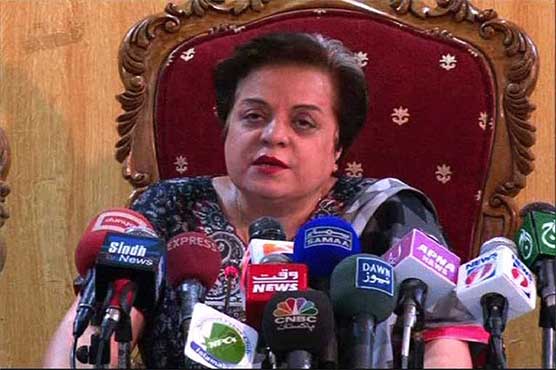 Referring to the PPP leader, Shireen Mazari said that Chandio is "politically unemployed"
ISLAMABAD (Dunya News) – Pakistan Tehreek-e-Insaf (PTI) spokesperson Shireen Mazari on Sunday responded to the statements made by Pakistan Peoples Party (PPP) leader Moula Bakhsh Chandio against PTI Chairman Imran Khan by stating that Chandio's remarks are quite shameful, reported Dunya News.
Mazari said that Chandio should do some introspection instead of making such non-serious remarks. She added that Imran Khan is taking steps to improve the medical facilities in Khyber Pakthunkhwa and that the province is progressing in terms of good governance through such measures.
Mazari stated that through the result of the recent Pakistan Institute of Legislative Development and Transparency (PILDAT) survey, the condition of governance in Sindh has become evident before all.
PTI spokesperson added that rate of corruption is attaining new heights in Sindh as a result of the incompetency of the provincial government and the facilities regarding education and health are almost non-existent in the province.
While referring to the drought in Thar, Mazari said that children there are dying because of hunger and poverty. She said that Maula Baksh Chandio is "politically unemployed" and that he must do some introspection before criticising other.