Last Updated On 01 March,2016 08:13 pm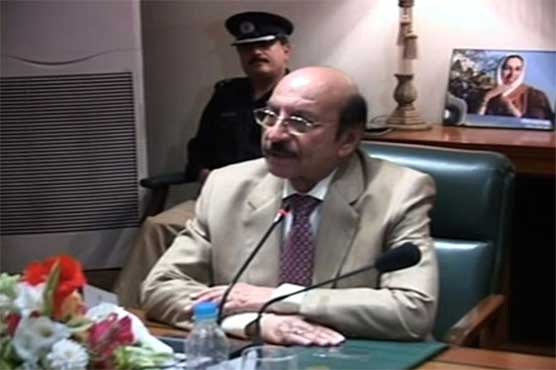 Qaim Ali Shah ordered to appoint 1000 doctors in the area at the earliest
KARACHI (Dunya News) – Sindh Chief Minister (CM) Qaim Ali Shah on Tuesday was briefed on the health conditions in Thar region by Minister Health and Secretary Health of the province, reported Dunya News.
Minister Health Jam Mehtab Dahar stated while briefing the CM that 170 dispensaries have now been made operational in the 6 tehsils of Thar. 557 people have been employed in these dispensaries. The Minister stated that these employees have yet not received their wages upon which the CM instructed to pay the due amount as soon as possible. Jam Mehtab also intimated the CM about the midwifery course training that was held under the Health Ministry for three days and involved 167 women in it.
The Minister Health further added that special bags have been provided to facilitate new born babies who expire because of having trouble in breathing after their birth. The minister predicted that because of all such actions, the mortality rate among children will decrease to 32 percent. Sindh CM ordered the prompt appointment of 1000 doctors in the Thar region.