LG by-polls in 23 districts of KP underway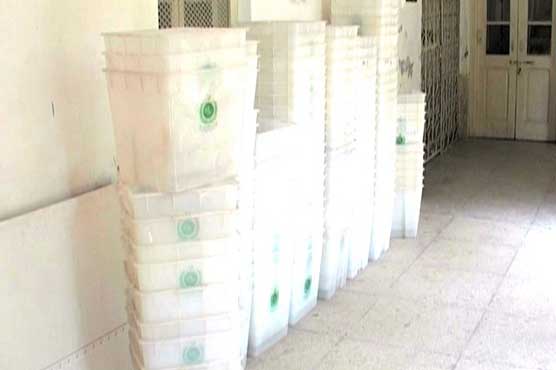 Polling began at 8:00 am in the morning up and will continue up until 5:00 pm n the evening.
PESHAWAR (Dunya News) – Polling for Local Government (LG) by-polls in 23 districts of Khyber Pakhtunkhwa (KP) is underway today (Sunday).
According to the details, 609 polling stations have been formed for the LG by-elections from which 278 have been declared as extremely sensitive while 244 have been said to be of mild sensitivity.
More than four thousand police officers and Frontier Corps (FC) Levies' officers have been appointed for the polls while Pak army soldiers will take responsibility if need arises.
The competition will be held between 828 candidates.
It is pertinent to mention here that 574 candidates have already been designated without any contest.
Meanwhile, more than three thousand seats for the minorities, while 542 seats for women remain vacant as of yet.

The polling will continue until 5:00 pm in the evening.