Cyber attack: Federal health ministry website hacked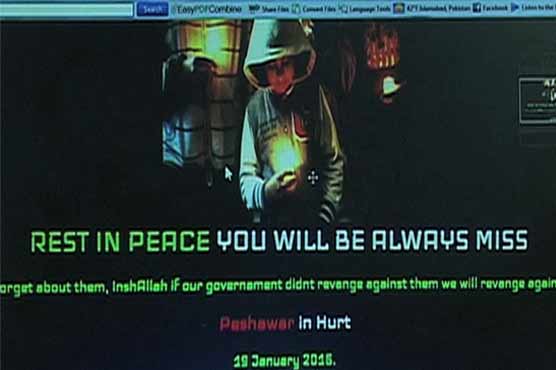 Wake up Pakistan.. Its war on hearts, the hackers wrote.
ISLAMABAD (Dunya News) – Hackers while commiting cyber crime, hacked the website of federal health ministry and left message regarding Charsadda massacre.

The hackers showed solidarity with the bereaved families of Bacha Khan University attack's martyrs and victims and reminded the incumbent government to take stern action against the terrorists.
They wrote that if the government failed to punish the militants than they would take revenge by themselves.
Wake up Pakistan.. Its war on hearts, the hackers wrote.
On the other hand, the intelligence agencies are investigating the whole case and vowed to take the action according to the law.

Earlier, four terrorists stormed Bacha Khan University on January 20, killing 21 lives including a PhD scholar.
Prime Minister Nawaz Sharif has vowed "ruthless" reaction to the second major attack on Pakistan's education system while interior ministry took steps in the matter and developed a close collaboration among intelligence and law enforcement agencies to counter insurgencies.