Last Updated On 19 December,2015 10:11 am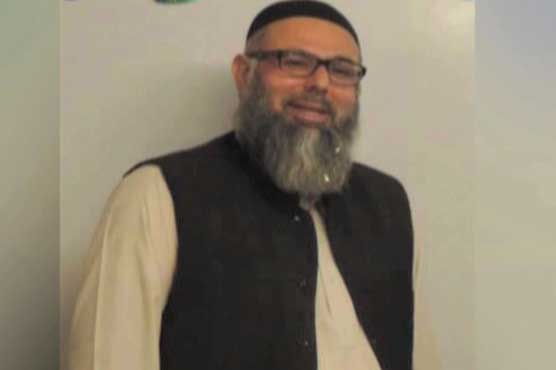 VC used to fund al-Qaeda, the suspect is also a business partner of Safoora tragedy terrorist
KARACHI: (Dunya News) – Vice Chancellor (VC) of a private university was arrested from Clifton area Friday for allegedly facilitating the terrorists. The VC has been allegedly funding Al-Qaeda from personal account and was also a business partner of the terrorists involved in Safoora tragedy. The VC confessed to the charges of links with Al-Qaeda and funding the terrorists during the interrogation. The VC also revealed that he is a business partner of the terrorist involved in Safoora tragedy Saad Aziz aka Tun Tun aka Jaan. He further confessed that the arrested members have also established a network in the educational institutions.
Police then proceeded to arrest 3 of Butt s partners. Mutfi Tauseef was arrested from Defence, Saleem Ahmed from Baloch Colony while Salman was apprehnded from Mehmoodabad.
According to sources, Adil Masood Butt fell into the hands of the Counter Terrorism Department (CTD) during a raid in the university. Butt was identified by arrested Al-Qaeda terrorist Khalid Yousuf Bari during interrogation by the Joint Investigation Team (JIT). Evidence have also been found from Adil Masood Butt's bank account in this regard.
During a press conference, CTD In-charge Umar Khitaab in a shocking revelation further informed that this network of suspects also inlcuded 20 women while arrested Al-Qaeda terrorist Khalid Yousaf Bari s wife was the leader of this group of women. Their job was to brainwash people. The CTD In-charge further informed that the group of women had gone into hiding after the arrests were made.
According to the CTD In-charge, Bari was a former engineer for Pakistan International Airlines (PIA) and he has been linked to Al-Qaeda Karachi s chief Umar Jala aka Chandio.
Highly qualified terrorist aides are being located and arrested quite frequently in the country these days for allegedly funding terrorists.
It is not the first time that highly educated people have been found involved in terrorist activities. Earlier, Sabeen Mahmud's murderers were also educated from some of the top universities of the country.