131 cases of terrosim sent to military courts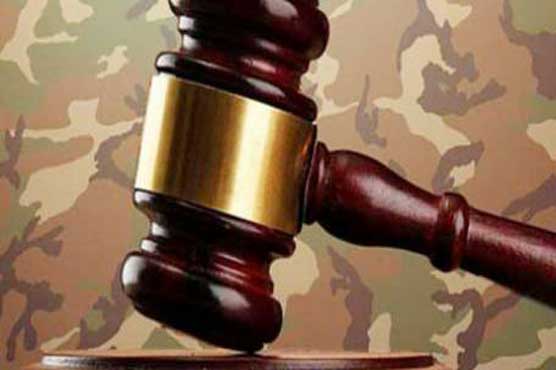 Nearly 6000 applications have been filed to stop the implementation of the death penalties
ISLAMABAD (Dunya News) – 131 cases of terrorists have been referred to military courts. Number of hangings has reached 246 after the death penalty was restored. President Mamnoon Hussain has rejected appeals of 54 persons, reported Dunya News.
According to latest statistics of National Action Plan (NAP), up to 131 cases of terrorism have been referred to military courts in the aftermath of restoration of death penalty. 246 persons have been hanged out which 62 were tried under Anti-Terrorism Act while 184 persons have been tried under Penal Code. The concerned persons were handed death penalties as they were involved in heinous crimes such as killing, kidnapping for ransom among others.
Nearly 6000 applications have been filed to stop the implementation of the death penalties. As per sources, after 21st amendment, 131 cases have been sent to military courts for which courts are working on a daily basis. More than 20 terrorists involved in various incidents of terrorism have been convicted and hanged while some of them have been given life sentences. Army Chief has ratified the sentences passed on by the military courts.