Despite Reham Khan's denial, changes in her website confirm media claims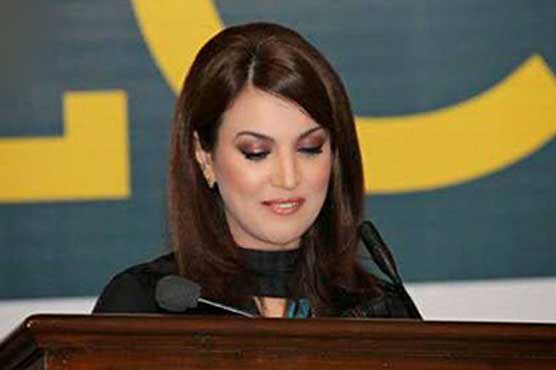 Reham Khan insists media reports 'malicious' despite updating bio on website
LAHORE (Web Desk, Dunya News) – Pakistan Tehreek-e-Insaf (PTI) chief Imran Khan's spouse Reham Khan has termed questions raised about her academic credentials by the British media outlet Daily Mail as 'malicious', 'baseless', and urged the media to "help move towards the goal of Naya Pakistan".
In a statement issued to the media, Khan categorically denied the allegations despite correcting/updating her bio on the website as it was the main source for the British paper's story. She said the news report was not based on 'facts' and lacked 'reporting legwork'.
The statement further said that she never claimed to have a degree in Broadcast Journalism and that she only did a postgraduate diploma in Broadcast Media from the Grimsbsy Institute. Her bio on the official website has also been updated to reflect the same.
July 15, 2015

However, Dunya News' Web Desk has obtained a screenshot of her website's bio page prior to today's update. While it doesn't say she completed a degree in Broadcast Journalism, it does claim Reham "started a postgraduate in Broadcast Journalism at North Lindsay College." This is the claim that the Daily Mail has founded its news story on and the old version of her bio on her official website confirms that despite her repeated denial.
BEFORE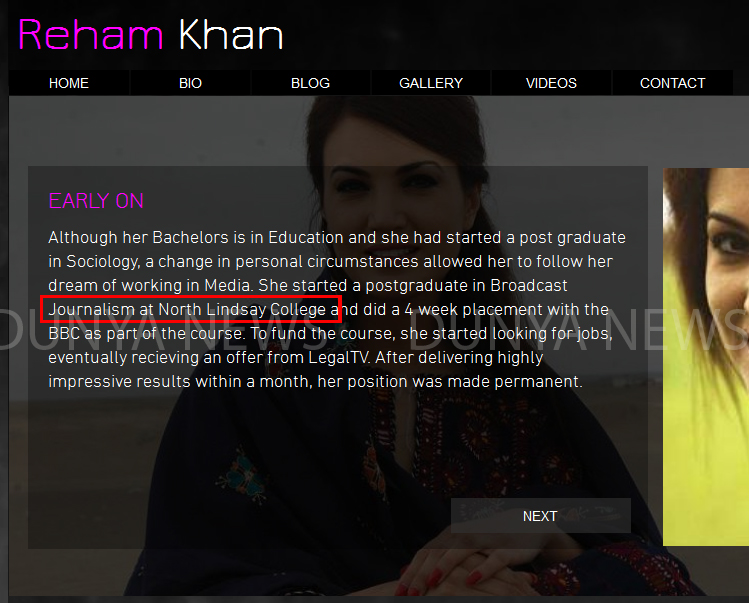 ---
AFTER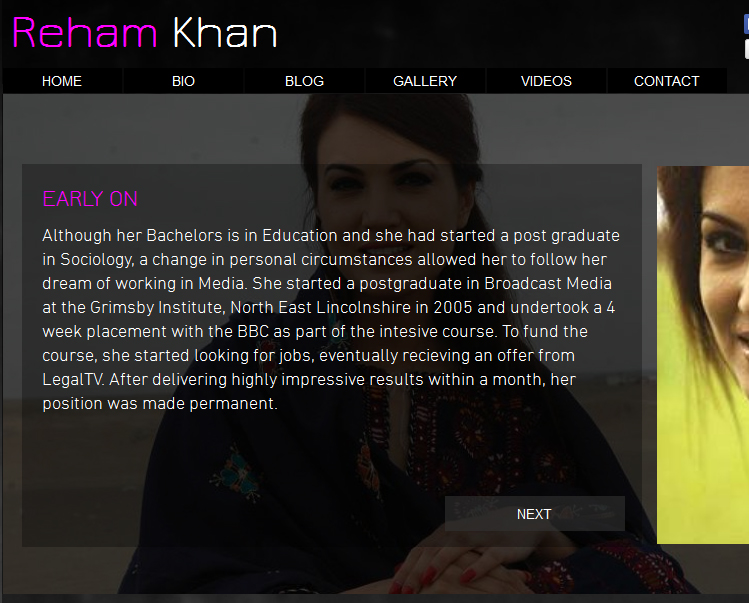 Earlier, Daily Mail had carried a news item that reported North Lindsay College, the college Reham Khan claimed to have started a postgraduate degree in Broadcast Journalism doesn't even offer a course in that discipline.
It carried official statement from the college saying:
"We do not have anyone by those names or date of birth having attended this college… we have never done a degree in broadcast journalism."