Will never compromise on justice for Model Town martyrs: Tahirul Qadri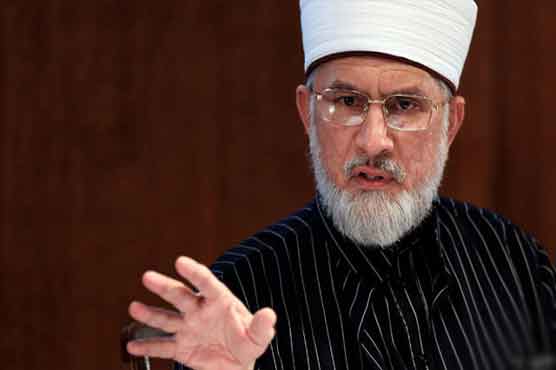 He said the legal battle in this regard is ongoing and that they will accept no compromise
LONDON (Dunya News) – Pakistan Awami Tehreek (PAT) chief Dr Tahirul Qadri on Sunday said that Model Town tragedy saw innocent citizens butchered to death, adding that they will never compromise on justice for the martyrs.
Talking to the media from the London Heathrow Airport, he said they will bring the culprits behind the Model Town tragedy to justice.
He said the legal battle in this regard is ongoing and that they will accept no compromise.
Qadri said he has nothing to do with government security, adding that they can arrange their own security.
He said he had no meetings with Pakistan Tehreek-e-Insaf (PTI) chief Imran Khan, neither did he have any knowledge of his arrival.