Last Updated On 19 June,2015 About 0 seconds from now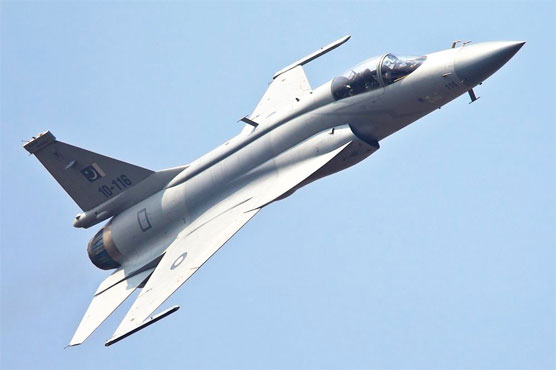 Remote areas in Khyber Agency region are considered a stronghold of TTP.
PESHAWAR (Dunya News / Agencies) – At least twenty terrorists were killed in precise military airstrikes in remote areas of Khyber Agency on Friday, the Inter-Services Public Relations (ISPR) reported.
According to ISPR, several militant hideouts were destroyed and twenty terrorists including key militant commanders were killed in the airstrikes. Eighteen militants were also injured.
Remote areas in the region are considered a stronghold of Tehreek-e-Taliban Pakistan (TTP) and other militant groups.
The airstrikes come a week after military jets killed at least 20 suspected militants in Datta Khel area of North Waziristan.
Pak Army has been waging a major campaign (Zarb-e-Azb) against Tehreek-e-Taliban and other militant strongholds in the North Waziristan tribal area since June last year and launched another operation in Khyber in October 2014 carrying out airstrikes and using artillery, mortars and ground troops.
The army confirmed in a press release that 2,763 terrorists were killed, 837 hideouts were destroyed and 253 tons (of) explosive were recovered during operation in the region.
It was further reported that 347 officers and soldiers had embraced martyrdom.
Nearly one million civilians were displaced by the offensive after the military ordered them to leave their homes ahead of the operation. They have still not been allowed back.