Pakistan achieving new heights due to Zarb-e-Azb's success: PM Nawaz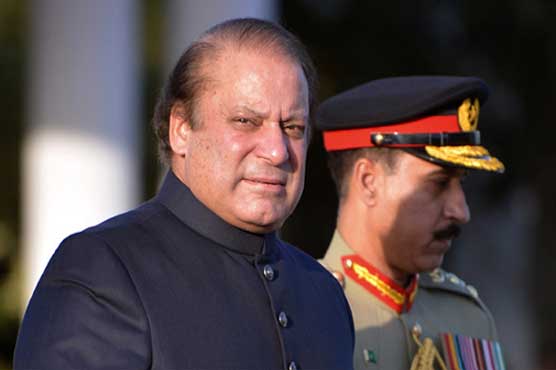 Whole nation stands in solidarity with the armed forces of the country today, he said
ISLAMABAD (Dunya News) – Prime Minister Nawaz Sharif on Sunday said that Pakistan is achieving new heights because of the success of operation Zarb-e-Azb against the terrorists, adding that the nation will remember the sacrifices of those because of whom the terrorism is being rooted out of the country, Dunya News reported.
In a statement, PM Nawaz congratulated the nation over completion of one year of the operation. He said that the operation reflects government's determination to root out the terrorism from the country.
He said those fighting on this dangerous front are sacrificing their lives for country's future, adding that the nation is proud of its martyrs.
He said Pakistan is achieving new heights of progress and development and that the whole nation stands in solidarity with the armed forces of the country today.