Last Updated On 08 June,2015 About 0 seconds from now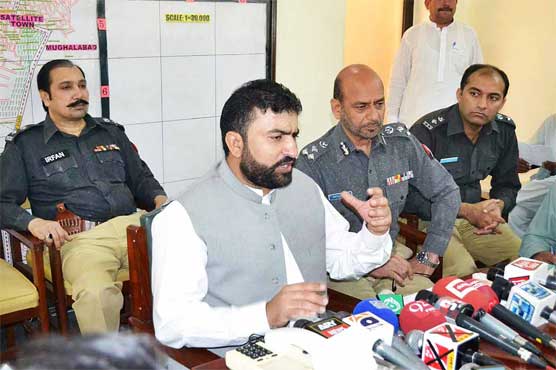 Home Minister Balochistan said that the Indian intelligence agency has been conspiring against CPEC
QUETTA: (Dunya News) – Home Minister Balochistan Sarfraz Bugti has on Monday said that the Indian intelligence agency RAW has been conspiring against the China-Pakistan Economic Corridor (CPEC) agreement, reported Dunya News.
Holding a press conference outside CCP Office in Quetta, Sarfraz Bugti said that the law and order situation in the province was being sabotaged by design. He informed that police arrested three terrorists lat on Sunday night in a search operation near the Easter Bypass. He told that the terrorists were involved in the attacks on Smangli and Khalid air-bases and target-killing of police.
Bugti told that weapons were also found with the terrorists. He told that two police officers have been arrested for their negligence during Bacha Khan Chowk tragedy. Moreover, DSP and SHO have been suspended, he told.