Welcome military courts' decision to hang terrorists: Dr. Qadri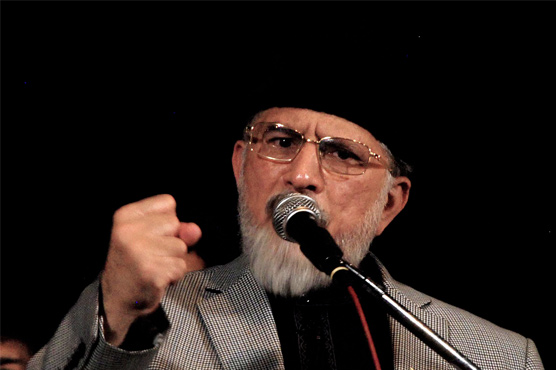 National Action Plan was announced 3 months ago, implementation is slow, says PAT chief
LAHORE: (Daily Dunya) – Pakistan Awami Tehreek (PAT) chief Dr. Tahirul Qadri has on Thursday welcomed the decision by the military courts in which the court sentenced 6 terrorists to death. PAT chief said that the National Action Plan was announced three months ago but the speed of its implementation was unsatisfactory, Dunya News reported.
Talking to his media advisor on phone from Canada, Dr. Qadri said that the slow pace of National Action Plan's implementation will be beneficial for the terrorists. He said that the military courts should also be operational in Punjab as terrorists have penetrated deep into Punjab.
Tahirul Qadri said that the economic terrorism was also a major problem and needed to be addressed. He said that the corrupt must be held accountable for the damage they have caused to the national treasury. He said that courts should be formed on the lines of military courts to try the corrupt. He said that hundreds of cases and references prepared by the National Accountability Bureau (NAB) were rotting in the cupboards of the courts. "Courts must be made to hear all these cases on immediate basis", he said.
"Hundreds of thousands of cases were still pending in courts for years. "More than 12 hundred thousand cases were pending in the high court and session courts of Punjab only", he said. "All cases including the money-laundering cases must be tried", he added.
"It is quite easy to curb corruption. All you have to do is to note the assets' details of the bureaucrats and politicians at the time of their coming to office or assemblies and recheck them at the time of retirement or some time during their service", suggested Tahirul Qadri. If the source of income used for all the assets gets known, all the 'economic terrorists' will be revealed. He told that he would soon give a plan to eradicate economic terrorism from the country.