Sheikh Rasheed meets Imran Khan, discusses political situation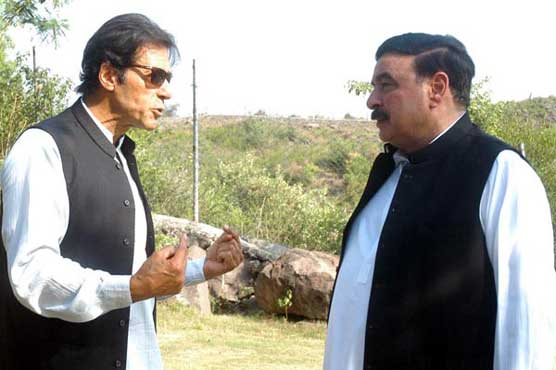 It has been decided that the PTI would not return to the National Assembly, said AML chief
ISLAMABAD (Dunya News) – Awami Muslim League (AML) chief Sheikh Rasheed on Tuesday met Pakistan Tehreek-e-Insaf (PTI) chairman Imran Khan. Both leaders exchanged views on political situation of the country and agreed to make Lahore its center for next movement, Dunya News reported.
According to the details, meeting between Sheikh Rasheed and Imran Khan at the latter's residence in Islamabad continued for around 45 minutes.
"It has been decided that the PTI would not return to the National Assembly while center of the agitation against government next time would be Lahore", Sheikh Rasheed told after the meeting. He said that the government didn't seem to be existing.