Last Updated On 19 January,2015 About 0 seconds from now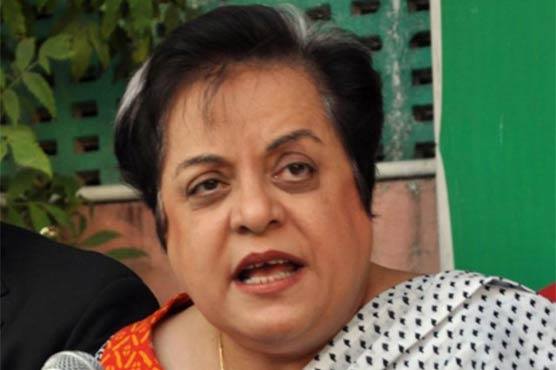 Current government has put the nation in a world of problems, says Mazari
ISLAMABAD (Dunya news) – Pakistan Tehreek-e-Insaf's (PTI) spokesperson Shireen Mazari on Monday said that the Minister for Finance Ishaq Dar should admit the mistakes he made in the on-going petrol crisis. She stated that if petrol crisis is being viewed as a conspiracy then officials of the government must be the ones that are conspiring and are involved themselves.

She expressed these views while talking to the media after a meeting of PTI's core committee.

According to the details, PTI spokesperson Mazari said that the current government has put the nation in a world of problems. The country is facing a crisis in everything. Mazari stated that a protest will be held against government. The nation will be made aware of government's shortcomings ad crisis through these protests.

In an answer to one question, the PTI spokesperson said the Finance Minister Ishaq Dar should admit his mistakes that he made in this current petrol crisis.

Mazari stated that a meeting will be arranged soon between PTI and the government for the formation of a judicial commission.
Affairs of restructuring of the party were discussed in the PTI core committee meeting held before.

The nation has been rocked by a severe petrol crisis that has ground the country to a halt. The government's Finance Minister Ishaq Dar has called the current petrol shortage as a conspiracy against the government, saying the government and his ministry were not responsible for it. He expressed these views in a press conference earlier today.