Last Updated On 19 January,2015 About 0 seconds from now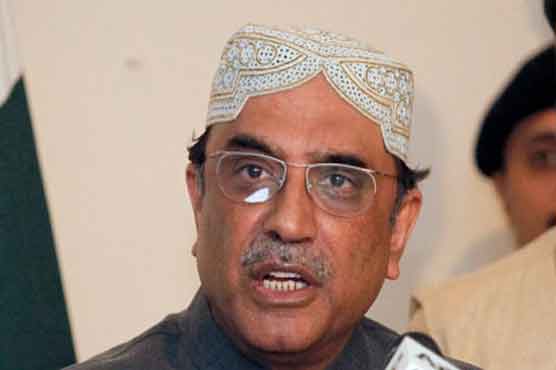 Zardari used to distribute his pay among the staff of the President House, says Senator Farhatullah
ISLAMABAD (Dunya News) – Former president and co-chairman of Pakistan People's Party (PPP) Asif Ali Zardari is not getting his pension of at least Rs 68,000 per month for at least 16 months. Reportedly, the departments concerned have dispatched as many as 12 letters to the President House for issuance of pension but nothing has been done is this regard.
According to the details, the basic pay of the president was Rs 80,000 per month and since the pension is at least the 85 percent of the basic pay so he is entitled to at least Rs 68,000 per month.

According to the sources, the documents of pension of former president are being prepared however some documents have not been provided by Zardari. According to Senator Farhatullah Babar, Zardari used to distribute his pay in the staff of the President House. He said that he himself has not claimed for his pension.