Last Updated On 27 December,2014 About 0 seconds from now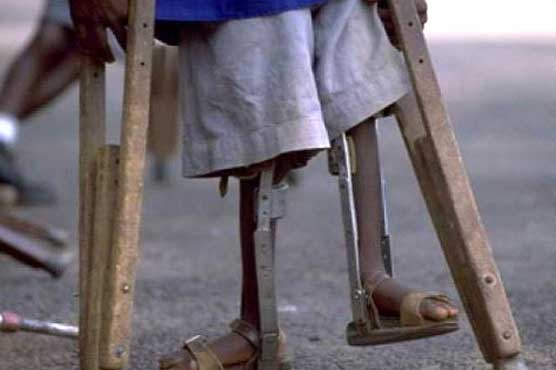 As the year draws to a close, total number of polio cases in Pakistan is now 295.
ISLAMABAD (Dunya News) – Number of polio cases has reached 295 this year as another four cases surfaced in Pakistan on Saturday.
Polio virus has been detected in a child in Qilla Abdullah in Balochistan, two in Peshawar and one in the Khyber tribal region.
Polio cases this year stand at a 15-year high of 295 in Pakistan. The disease, which can kill or paralyze a child within hours of infection, had been eradicated everywhere else, except for Nigeria and Afghanistan.
Teams in Pakistan working to immunize children against polio are often targeted by miscreants, who say the campaign is a cover for Western spies, or accuse workers of distributing vaccines designed to sterilize children.