Lahore: Authorities shut down airport, motorway due to dense fog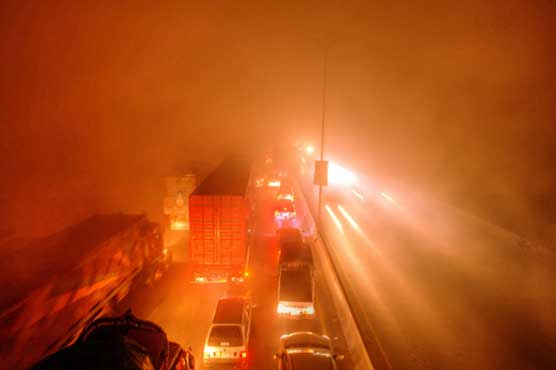 According to the weather department, the fog would continue to cloud the province
LAHORE (Dunya News) – The Allama Iqbal International Airport and the motorway on Tuesday have been shut down as dense fog envelops the city.
Life has been worsely affected due to the problems being faced by the locals as fog clouds the plain areas of Punjab.
According to the Pakistan Meteorological Department (PMD), the fog would continue to cloud the province.
The Allama Iqbal International airport s operations have also been shut down and the international and domestic flights coming to land there have been deviated to other airports. The police have stopped the entry of vehicles into Lahore via motorway while the visibility at various places on the highways is zero percent.
Furthermore, the authorities have advised the people to avoid unnecessary journey and turn their fog-lights on while on way.