Sindh govt responsible for Thar situation: Khalid Maqbool Siddiqui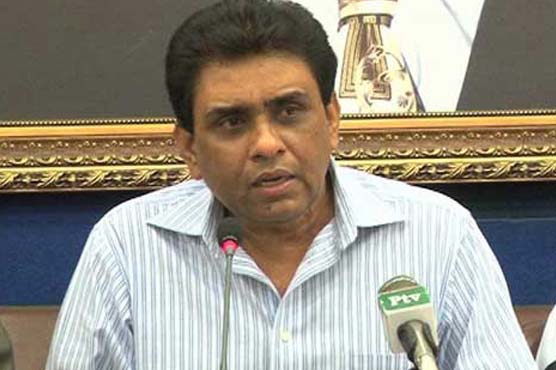 MQM Rabita Committee appeals for help from UN, international NGOs for residents of Thar
KARACHI: (Dunya News) – Muttahida Qaumi Movement (MQM) Rabita Committee Deputy Convener Khalid Maqbool Siddiqui has held Sindh government responsible for Thar situation. MQM Rabita Committee has appealed for help from United Nations and international NGOs for the residents of Thar. Khalid Maqbool Siddiqui said that the silence of Sindh government on Thar situation is nothing but insensitivity. He said that MQM will continue its relief activities.
Holding the press conference today (Monday) in Karachi, Khalid Maqbool Siddiqui said that keeping quiet on Sindh government's insensitivity would be a national crime. He demanded special package for Thar from Prime Minister Nawaz Sharif.
Khalid Maqbool Siddiqui said that corruption and incompetence have pushed the residents of the desert to death. He said that MQM was not doing politics on Thar situation. "We have sent relief items worth more than Rs. 10 million for the people living in famine affected areas", he said.