Last Updated On 29 October,2014 About 7 years ago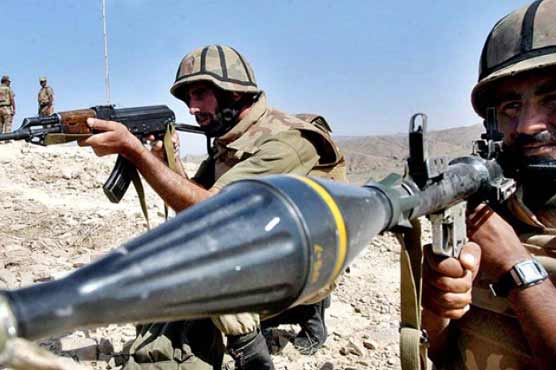 Four militant compounds have also been destroyed by the forces.
KHYBER AGENCY (Dunya News) – At least ten militants got killed and several injured as a result of shelling on militant hideouts through jet planes in Tirah Valley Aka Khel in Khyber Agency on Wednesday.
According to the sources, four militant compounds have also been destroyed by the forces.
Khyber 1 operation is continued in Tirah Valley and Bara for 13 days, as a consequence of which more than 70 militants were killed, dozens were injured and destruction of various hideouts was seen.
4 officers of security forces got died while 12 were injured in the operation.
Critical situation in region has casued 9,000 families to migrate to save havens.
Earlier, during an ongoing offensive in the Khyber tribal region, gunship helicopters destroyed several militant hideouts in Tirah Valley on Tuesday.
Renewed air strikes come against the backdrop of a broader military offensive in the lawless North Waziristan region on the Afghan border, where the Pakistani army has been battling to contain the insurgency since June.
The operation concentrated around the remote Tirah valley in Khyber Agency, where TTP militants and their al Qaeda backers from across the mountainous area have been holed up since the start of the operation.
So far, more than 60 terrorists have been killed and up to 30 injured.
Moreover, around eight thousand families have moved to safer locations.