Air strikes kill six militants in Tirah Valley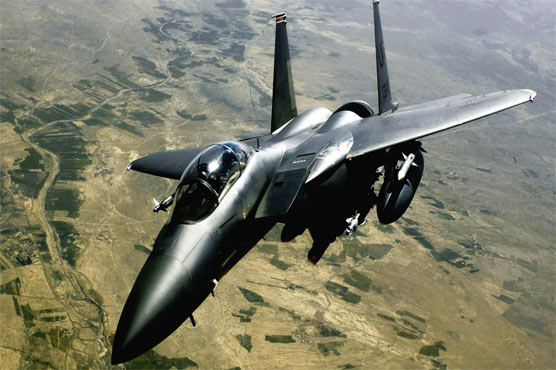 Several militant hideouts were destroyed in PAF airstrikes in Khyber Agency.
PESHAWAR (Web Desk) – At least six suspected militants have been killed in military airstrikes in Tirah Valley of Khyber Agency on Tuesday morning, Dunya News reported.
According to security sources, jet fighters destroyed several militant hideouts in Tirah Valley.
In mid-June, the army launched operation Zarb-e-Azb in North Waziristan aimed at clearing the area of armed groups, including the Taliban, after a raid on Karachi airport ended faltering peace talks.
North Waziristan became a major base for the Tehreek-e-Taliban Pakistan (Pakistani Taliban), which rose up against the state in 2007.
Pak Army says it has killed more than a thousand fighters and has lost 86 soldiers since the start of the operation.