Last Updated On 16 September,2014 About 7 years ago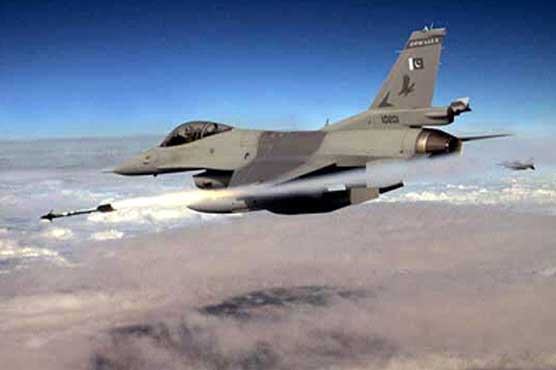 Three militant hideouts and two ammunition depots were destroyed in the airstrikes.
KHYBER AGENCY (Web Desk) – At least twenty suspected terrorists have been killed in military airstrikes in Tirah Valley of Khyber Agency on Tuesday, Dunya News reported.
According to sources, PAF jets pounded five militant hideouts in Dotoya, Tor Darra and Rajgaal areas.
Since June 15, airstrikes, artillery, mortars and ground troops have all been used to retake territory in North Waziristan tribal region, which had become a haven for fighters with the Tehreek-e-Taliban Pakistan (TTP) and other militant outfits.
The military has said the major towns of Miranshah and Mir Ali had now been cleared of insurgents, along with a 90-kilometre (55-mile) road through North Waziristan.
According to Inter Service Public Relations (ISPR), more than one thousand terrorists have so far been killed in ongoing Operation Zarb-e-Azb.