Published On 10 Sep 2014 04:40 PM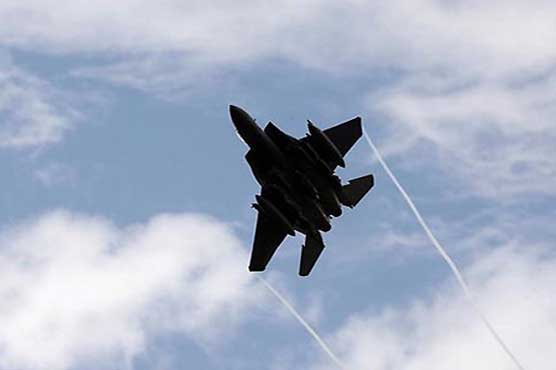 65 militants killed and 5 hideouts destroyed by Pakistan Army's airstrikes in Data Khel area of NW.
PESHAWAR (Dunya News) - At least 65 terrorists have been killed in Pakistan Air Force (PAF) airstrikes in North Waziristan, Dunya News reported on Wednesday.
Zarb-e-Azb operation in North Waziristan Agency is progressing successfully, ISPR stated. Five militant hideouts have also been destroyed in the bombings.
According to ISPR, the airstrikes by Pakistan army at the terrorist bases resulted in killing 30 more militants whereas two of their hideouts were destroyed in the Data Khel area of North Waziristan. Earlier on Wednesday morning, the airstrikes had killed 35 militants and destroyed 3 militant hideouts in North Waziristan.
The military has vowed to wipe out the strongholds which insurgents have used to mount countless deadly attacks in recent years.
Air strikes, artillery, mortars and ground troops have all been used to retake the rugged mountainous territory, which had become a haven for militants of all stripes -- including Al-Qaeda and the homegrown Tehreek-e-Taliban Pakistan (TTP) as weill as foreign fighters including Uzbeks.
The military says hundreds of militants have been killed during the much-anticipated offensive, however, It is impossible to verify their figures since the area is sealed off to journalists.