Explosive-laden vehicle could enter PTI, PAT rally: intelligence agencies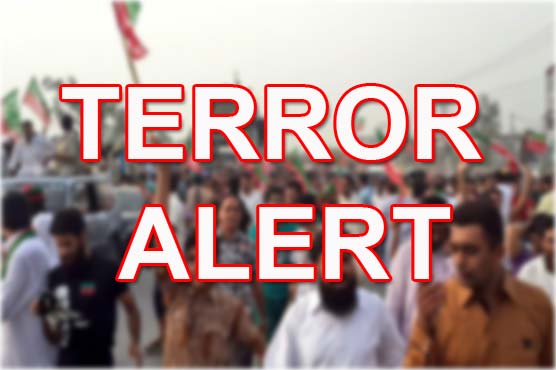 Intelligence agencies have alerted the Interior Ministry and other concerned authorities.
ISLAMABAD (Web Desk) – Intelligence agencies today (Friday) alerted the Ministry of Interior and other concerned authorities regarding entrance of an explosive-laden vehicle in Pakistan Tehreek-e-Insaf (PTI) convoy, Dunya News reported.
It was reported that the mini-bus sent from Tehsil Bara could enter PTI or Pakistani Awami Tehreek (PAT) rally in Islamabad.
Miscreants had held special prayers for accomplishment of their mission before sending the vehicle, intelligence agencies said.
The agencies have asked the concerned authorities to stay vigilant and obtain more information regarding the terrorists.
Security in the federal capital has been ramped up in recent days, with more than 35,000 police and security forces on the streets. Cellular networks have been suspended while Red Zone has been sealed with shipping containers and barbed wires as PAT and PTI activists are inching towards Islamabad in a bid to force Prime Minister Nawaz Sharif to resign.
Pakistan is currently waging a military offensive against Tehreek-e-Taliban hideouts in North Waziristan Agency, while also trying to boost a sagging economy and solve a chronic power supply crisis.
Highlighting the fragile security situation, militants earlier today attacked two airbases in the southwestern city of Quetta, with ten attackers killed by security forces