Pak Army's Zarb-e-Azb is 'accurate Jihad': Fatwa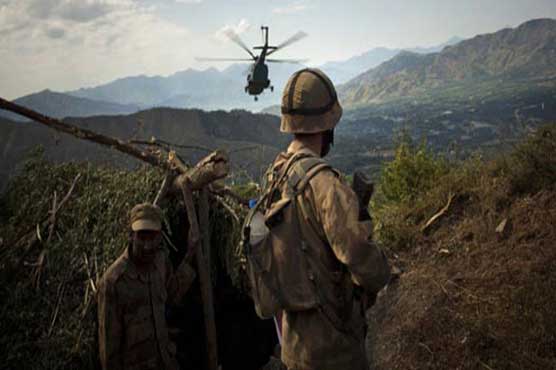 Islam does not permit private Jihad in any case, the fatwa says.
ISLAMABAD (Dunya News) – Sunni Tehreek Ulama Board on Sunday issued a Fatwa (decree) in support of the ongoing military offensive 'Zarb-e-Azb' against terrorists. The operation was declared the 'accurate Jihad' by the fatwa issued by over hundred scholars who also said that it is a religious obligation on the people to support it, Dunya News reported.
The decree says that even the one opposing this operation will also be considered rebel against whom the state reserves the right to treat as such.
It also says that terrorists are slaughterers of innocent persons, adding that Islam religion does not permit private Jihad in any case.
Scholars wrote that those who conduct militancy in the name of Islam are tools of foreign powers who attacked worship places, shrines, schools, hospitals and defence installations.
The fatwa goes on to say that the terrorists have also made innocent children, women, scholars and even minorities the target of barbarism, adding that the terrorists have openly declared not to accept the constitution of the state.
The decree issued by Sunni Tehreek Ulama Board cites verse 33 of Surah Al Maida from The Holy Quran and says that rebellion against Muslim state and common order must be crushed with the help of arms.