Non-state actors damaging the image of Islam: CJP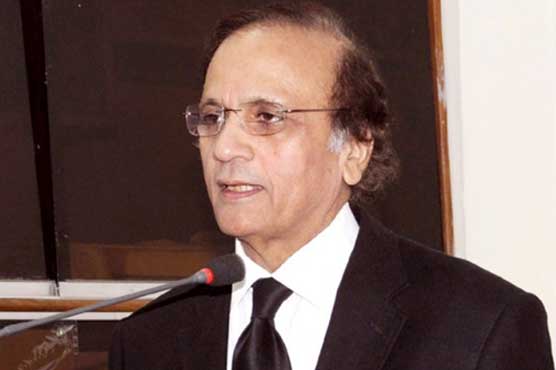 Lack of culture of tolerance was a cause of terrorism, the Chief Justice said.
ISLAMABAD (Web Desk) - Chief Justice Supreme Court of Pakistan, Justice, Tassaduq Hussain Jilani Monday said that non-state actors were involved in terrorist activities and emphasized for effective imposition of law to deal with these elements.
Addressing to judges and lawyers at the auditorium of the Balochistan High Court in Quetta, he said, non-state actors were damaging the image of Islam and lack of culture of tolerance was a cause of terrorism.
Chief Justice Jilani stressed the need to take measures for the imposition of law in letter and spirit to bring a balanced system in society.
He said murder of an innocent human being was like a murder of whole humanity.
He underlined the need to promote education as it was a vital tool for the progress and prosperity of nations."There was a time when Muslims ruled half of the world, especially, when the biggest library of the world Baghdad Library was functioning.
He said he had als directed office-bearers of the Supreme Court and Balochistan Bar Association and other lawyers to play their due role for the rule of law.
Chief Justice Jilani also assured to extend his cooperation to resolve issues faced by judiciary and legal fraternity.