Negotiations end, Pak Army formally launches operation Zarb-e-Azb against terrorists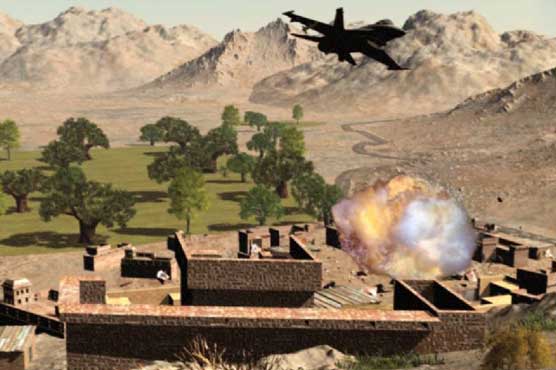 A comprehensive operation against terrorists is being launched upon direction of govt.
ISLAMABAD (Dunya News) – Pakistan Army on Sunday launched a comprehensive operation against foreign and local terrorists upon direction of the government. The operation has been named 'Zarb-e-Azb', literally sharp strike/sharp cutting and will target the terrorist hideouts in North Waziristan, Dunya News reported citing ISPR sources.
The operation name Zarb-e-Azb means sharp strike/sharp cutting. Azb is also the name of sword used by Prophet Mohammad (pbuh) in one of the battles.
"Using North Waziristan as a base, these terrorists had waged a war against the state of Pakistan and had been disrupting our national life in all its dimensions, stunting our economic growth and causing enormous loss of life and property," ISPR press release said.
"They had also paralyzed life within the agency and had perpetually terrorized the entire peace loving and patriotic local population."
"Our valiant armed forces have been tasked to eliminate these terrorists regardless of hue and color, along with their sanctuaries. With the support of the entire nation, and in coordination with other state institutions and Law Enforcement Agencies, these enemies of the state will be denied space anywhere across the country. As always, armed forces of Pakistan will not hesitate in rendering any sacrifice for the motherland," the press release added.