Bilawal Bhutto Zardari condemns terrorist attack on pilgrims in Taftan
Last Updated On 09 June,2014 About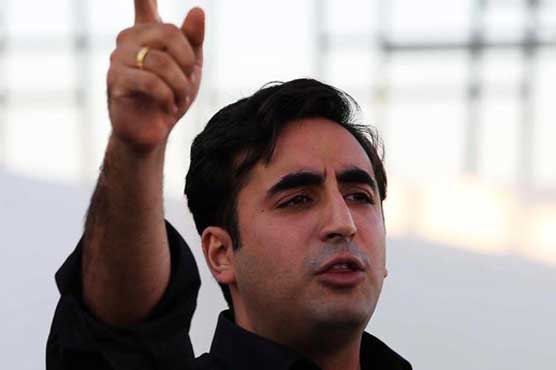 Bilawal expressed sympathies with the grieved families of the victims.
KARACHI (Web Desk) - Bilawal Bhutto Zardari, Patron-In-Chief, Pakistan Peoples Party has condemned the brutal attack on the innocent pilgrims in Taftan, which resulted in martyrdom of two dozen people.
"Monster of terrorism is attacking the nation from all sides. It is time to call a spade a spade and shun the theory of 'bad' and 'good' terrorists," he said.
Bilawal expressed sympathies with the grieved families of victims and prayed for them adding he understands their pain being the son of Shaheed Mohtarma Benazir Bhutto who was martyred by the terrorists.
Bilawal Bhutto Zardari said best possible medical treatment should be ensured for the injured in the terrorist attack in Quetta, or in Karachi if the need be.
At least 24 people including several pilgrims were killed in a gun and suicide attack on the restive Pakistan-Iran border late Sunday night.
The attack came when a bus carrying Pakistani pilgrims returning from a visit to holy Muslim sites in Iran stopped at a restaurant in the Pakistani town of Taftan in the border area.
No group has yet come forward to claim the attack.
---
---
Advertisement