Karachi: Anti-polio campaign delayed in Bin Qasim, Landhi on second day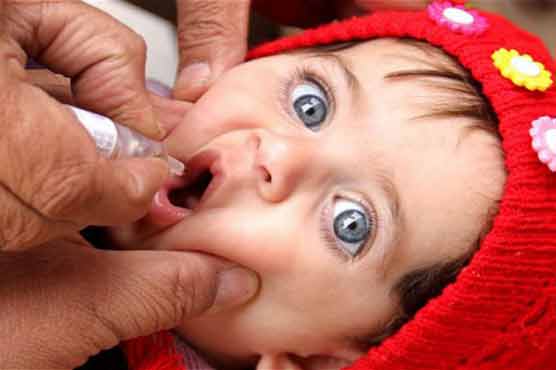 Special measures were taken to ensure security for the teams during the campaign.
KARACHI (Web Desk) – Anti-polio campaign was delayed on the second day in five union councils of Bin Qasim and Landhi areas of the city due to security reasons, Dunya News reported on Monday.
Under the campaign, over 44,000 children below the age of five years will be administered anti-polio drops in three union councils of Bin Qasim, whereas, 30,900 children will be administered vaccinations in two union councils of Landhi.
Meanwhile, six hundred and eighty five polio teams are participating in the door-to-door campaign in Quetta, the capital city of Balochistan.
The vaccination teams will also perform duties at mosques, railway station and airport. Police and FC personnel will escort them.
Three-day anti-polio drive also resumed in different areas of Punjab. Thirty nine thousand vaccination teams has been formed for the campaign.
In Multan, more than 700,000 children will be administered anti-polio drops.
Pakistan is one of only three countries in the world where the crippling virus is still endemic, along with Afghanistan and Nigeria.
Militant groups see vaccination campaigns as a cover for espionage and there are also long-running rumours about polio drops causing infertility.
More than 40 people, including health workers and police guarding the teams which administer polio drops to children, have been killed in Pakistan since December 2012.
A new campaign around Peshawar, which started early this month, will continue until April.
According to the WHO, Pakistan recorded 91 cases of polio last year, up from 58 in 2012. Victims are left dead, paralysed or with withered limbs.