Lahore: Basant from Feb 21 till March 5, notification issued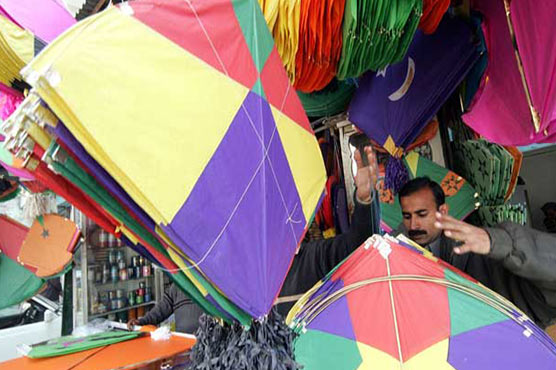 Basant will take place in Changa Manga forest of Lahore only.
LAHORE: (Dunya News) - Punjab government has announced to hold Basant festival at Changa Manga forest in Lahore from February 21 till March 5; formal notification in this regard has already been issued, Punjab government sources told Dunya News.
Punjab government has assigned the task to make necessary arrangements in this regard to DCO Kasur, directing him to submit a report after making an observation of the arrangements afterwards.
Authorities have also been directed not to allow kite flying activities anywhere else. The government source also warned of the strict action against the culprits violating the law.
Notification said that other cultural festivals will also take place during those dates.
The festival has been delayed by another month as the previous notification, also issued today, had said the festival will take place from January 21 till February 5. The revised notification has also been issued minutes ago, Dunya News reported.
Muslim League(N) leader Hamza Shahbaz had hinted the lifting of ban on Basant during the inauguration of Punjab Youth Festival last month. Week before that, Peoples Party chairman Bilawal Bhutto had announced revival of Basant and kite flying through 'Sindh Festival'.
Kite flying has been banned in the province for the past four years; the ban was mainly the result of accidents linked to the thread used for flying kites. Hundreds have died in Basant related accidents in the past decade, in the years when kite flying was allowed.