PTI will compel Centre to halt NATO supply: Hashmi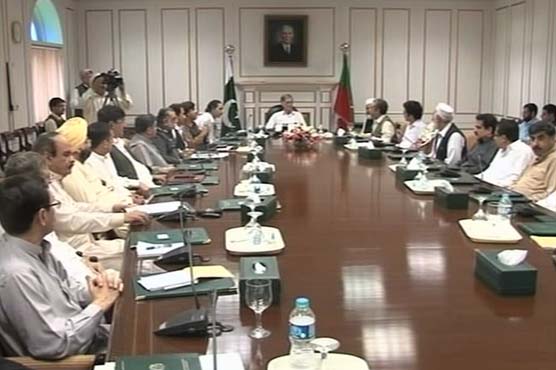 Javed Hashmi has said that PTI would force federal government to block NATO supply.
ISLAMABAD (Online): President Pakistan Tehreek-e-Insaf (PTI), Javed Hashmi has said that PTI would force the federal government to support blockage of trucks carrying supplies of coalition forces into Afghanistan.
Talking to journalists here on Sunday, Hashmi stated that his party has decided to cut NATO supply lines in the province.
Earlier, Prime Minister Nawaz Sharif held a meeting and ruled out blocking of NATO supply lines by saying that blocking the supply of allied forces would not halt the drone strikes.
According to reports, Prime Minister Sharif said that the federal government would continue to use diplomatic channels to end the predator strikes.