Al-Qaeda's technical hub busted in Lahore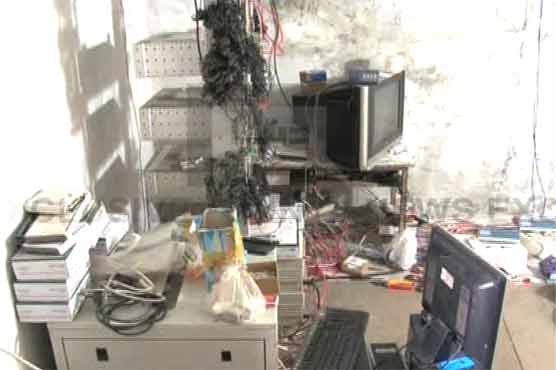 Three suspects managed to flee from the scene when law enforcement agencies raided the centre.
LAHORE (Dunya News) – Intelligence agencies have busted Al-Qaeda's international technical hub in Lahore on Tuesday.
Two alleged terrorists linked with the group were also arrested during the raid.
As per details, the suspects are allegedly involved in the kidnapping of former premier Yousaf Raza Gilani's son Ali Haider Gilani. Former Punjab governor Salman Taseer's son Shahbaz Taseer was also abducted with the communication assistance of the network.
The communication centre was being run through sophisticated digital devices and was serving communication needs of the extremists.
The group was also engaged in maligning the Pakistan Telecommunication Limited Company (PTCL) and other private mobile phone operators of the country by using their SIM cards.
The suspects had been engaged in mobile phone tracing of their victims and were planning to kidnap son of a key political figure, sources said.
Bilal Latif, Shahid Jabbar, Umair Nadeem, Tariq and Imran ae also mentioned in their target list.
Sources revealed that the suspects belong to Hasan Gull and Daud Shah Group, the sub groups of Al-Qaeda.