MQM prioritise health, education in manifesto
Last Updated On 01 April,2013 About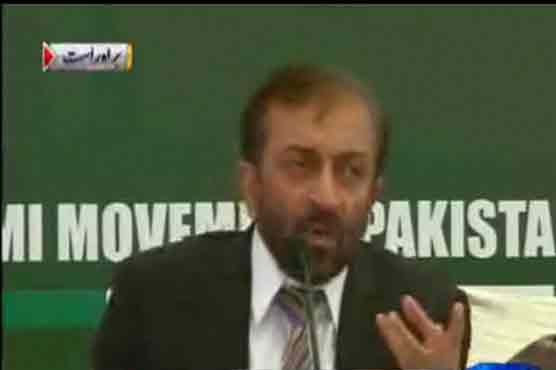 MQM has pledged to strengthen national institutions after it came to power.
KARACHI (Dunya News):-The Muttahida Qaumi Movement has vowed to uplift the standards of health and education, by enforcing local government system in the country.
While addressing a press conference in Karachi on Tuesday, MQM deputy convener Dr Farooq Sattar has said that wind energy would be used in order to overcome energy crisis.
He also pledged that the standard of public schools and teachers would be made better.
"Circular debt would be ended by halting welfare projects in the country. New agricultural tax would be imposed on farmers in order to give relaxation to the common man", said Dr Farooq.
He also advocated that performance of institutions would be enhanced by good performance and revolutionary steps would be taken if the MQM was given an opportunity to come to power.
He said that community services would be made common for all and sundry.
---
---
Advertisement