PM regularises services of 105,086 LHWs
Last Updated On 20 January,2013 About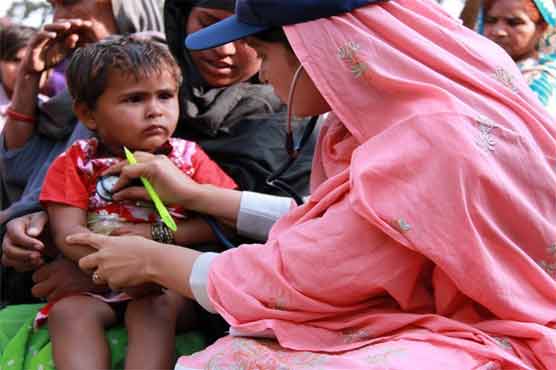 PM Raja Pervez Ashraf on Sunday regularised services of 105,086 LHWs.
ISLAMABAD: Lady Health Workers have been regularized including their supporting staff with effect from July 1, 2012.
According to details, these workers are presently serving in all the provinces' Federally Administered Tribal Areas (FATA)' Azad Jammu and Kashmir (AJK) and Gilgit-Baltistan (GB).
The Prime Minister also approved the concurrence of the Federal Government to reimburse the entire financial impact of this measure to the provinces including arrears.
The PM also approved proposal to put up the issue of Federal Financing of the programme beyond 2015 before the forthcoming meeting of Council of Common Interest for consideration and approval in the next National Finance Commission.
PM Raja Pervez Ashraf approved Federal Government s financing the pensionery liabilities due to the retirement of these employees up to the period of financing by the Federal government; however the provincial governments will pay pension or institute contributory pension funds from their own resources for these regular employees as per the prevalent provincial laws and rules.
The LHWs Programme was conceived and initiated by Shaheed Benazir Bhutto under the National Programme for Family and Primary Health Care, he added.
Applauding the role of LHWs' the Prime Minister said that the regularization of their services will have a strategic impact on the outreach programme of Health care in the country with specific emphasis on Child and Mother Care.
He reaffirmed the commitment of the PPP led coalition government to regularize the contractual employees to provide them secure working environment and utilize their abilities for the welfare of the people of the country.

---
---
Advertisement