Long march a conspiracy against democracy: Asma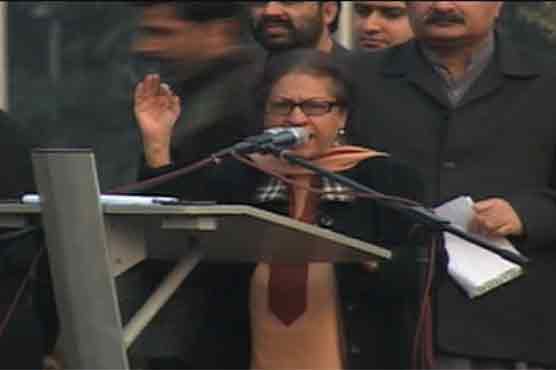 A rally was held in Lahore to condemn long march by Tahirul Qadri.
LAHORE: Former president of Supreme Court Bar Association Asma Jehangir has termed the recent long march as a conspiracy against democracy.

Addressing a rally here on Wednesday, she expressed strong resolve to resist undemocratic moves, while also vowing to ensure free, fair and transparent elections and accountability of parliamentarians.

She said that continuity of democratic process and timely elections were need of the hour and vowed not to let any undemocratic force to come into power.
Members of civil society held a demonstration at Mall Road Lahore to show solidarity with the democratic forces and to condemn conspiracy against the democratic system.

The participants of the rally raised slogans against Tahirul Qadri's long march.