Qadri has supported our agenda: Imran
Last Updated On 24 December,2012 About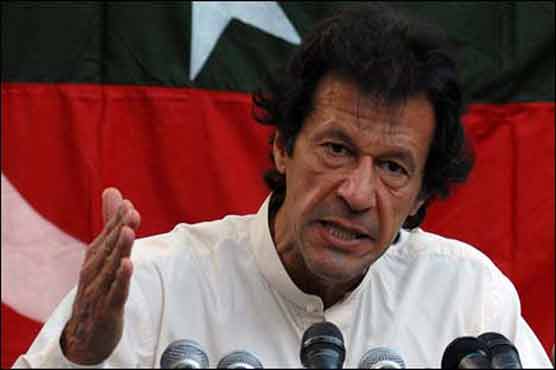 PTI chief Imran Khan said Sunday that Tahir ul Qadri has supported his party's agenda.
ISLAMABAD: Expressing his thoughts on the Tehrik Minhaj-ul-Quran rally in Lahore, Imran said his party believed in electoral reforms. He added that his party's agenda was to hold tax evaders accountable and ensure that justice prevails.
"Qadri sb also said that there was a covert and quiet understanding between the leadership of the PPP and PML-N and both the parties were pursuing the same agenda. This has been a long standing stance of the PTI," he added.
He said that Tehreeke Minhajul Quran leader had also endorsed the PTI s stand that people of Pakistan were suffering due to the PPP and the PML-N rule and were fed up with these looters of exchequer.
Imran Khan said that holding of general elections on time was the only way to get rid of this corrupt coterie. He said that the PTI believed that elections were the only instrument to defeat the corrupt politicians which were plundering the national wealth.
He said that he had visited many parts of the country during his mass contact drive and believed that the people of Pakistan were fed up with the status quo and elections would bring about a change in the country to get the country back on development track.

---
---
Advertisement