Expert shares tips how to ditch chronic pain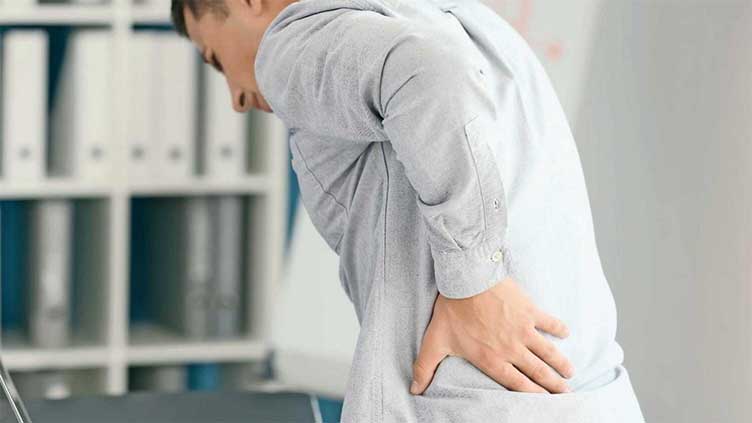 Dr Kare empowers his patients to set achievable goals
(Web Desk) - Chronic pain, a challenging condition faced by many, is an intensely personal experience. Also known as persistent pain, it affects the daily lives of those afflicted with it.
Dr Ravi Kare, consultant anaesthesia and interventional pain specialist at Abu Dhabi's Healthpoint, an M42 company, told Khaleej Times ways to manage it.
Dr Kare noted that there is no one-size-fits-all solution for chronic pain.
Comparing it to recognised medical conditions like diabetes, he said: "Persistent pain is similar to a long-term condition and needs a multi-pronged approach.
This approach should be tailored to everyone's unique situation. A balanced approach is what is necessary."
Multi-pronged approach
A successful strategy often involves a combination of treatments, such as medication, exercise, interventions such as injections or surgery, physical therapy and psychological support.
Dr Kare empowers his patients to set achievable goals and create plans that enable them to reach those objectives.
Dr Kare advises a careful assessment of the underlying causes of pain before prescribing medication.
For instance, medicines like duloxetine or gabapentin have proven to be extremely effective for nerve pain caused by conditions like diabetes.
In addition to medication, he said that holistic approaches like meditation, yoga, Tai Chi, and Qigong can be remarkably helpful.
These techniques not only relax and strengthen muscles but also release chemicals in the body that aid in pain relief.
"There are multiple stressors in everyone's life and we are all very busy.
These techniques are an investment into your own health, and we should all try and find those 30-40 minutes in our busy routines to help keep ourselves active."
Several causes
Dr Kare underlined that chronic pain can stem from a variety of causes.
Some are lifestyle-related, such as neck or lower back pain resulting from sedentary habits and excessive use of electronic devices, such as mobile phones.
Others are linked to specific medical conditions, like neuropathic pain in diabetes, trigeminal pain, or pain related to cancer or its treatments.
Moreover, long-term pain can develop after surgical procedures like hip or knee replacements or hernia operations.
Though less common, it can be particularly challenging.
Dr Kare suggested that individuals experiencing intrusive pain that persists three months after surgery should seek consultation with a pain specialist.
Chronic pain is a long-term condition that can be isolating and exhausting for those who experience it. It's essential for patients and their families to understand the evolving nature of the pain.
Dr Kare encourages patients to involve family members in their consultations to help them comprehend the situation.
"It can be quite tiresome and isolating for the person experiencing it. If, as a person in pain, you feel no one understands the situation."
Families play a vital role in supporting patients by encouraging them to seek professional help, attend physiotherapy or other relevant appointments, and adhere to medication schedules.
Additionally, they can assist in maintaining healthy habits, building active routines, improving resilience, and offering a supportive presence when needed.
"In the journey of managing chronic pain, understanding and collaboration play a pivotal role.
While pain may be personal, the support and care offered by healthcare professionals and loved ones can make all the difference," Dr Kare added.