Low bone density, poor bone health linked to higher dementia risk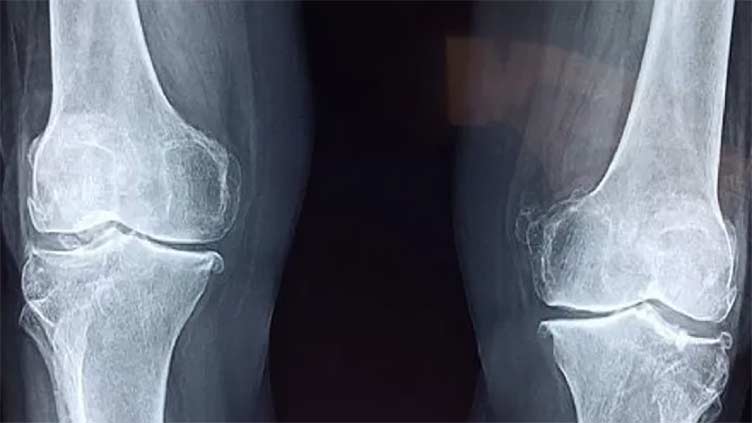 Researchers examined the link between bone mineral density and dementia incidence.
ISLAMABAD, (Online) - Over 55 million people globally have dementia. By 2050, this figure is expected to increase to 139 million people.
Studies have suggested a link between bone mineral density and dementia. While it remains unknown whether the two are causally linked, bone mineral density is an important predictor of fracture, which can lead to loss of independence among those with dementia.
Knowing more about the extent to which bone loss exists before dementia onset could aid the development of preventive strategies that optimize the health and care of dementia patients.
Recently, researchers examined the link between bone mineral density and dementia incidence.
They found that people with low bone mineral density were more likely to develop dementia.
The study appears in Neurology, the medical journal of the American Academy of Neurology.
Poor bone health linked to higher dementia risk
For the study, the researchers examined healthcare data from 3, 651 dementia-free participants who underwent X-rays to assess their bone health between 2002 and 2005.
The researchers also included demographic data in their analysis, including education level, smoking status, cholesterol levels, risk of comorbidities, and genetic risk data, among others.
Patients were around 72 years old on average, and 57.9% were women. They were followed for around 11 years.
During the follow-up, 18.8% of participants developed dementia, of whom 76.7% developed Alzheimer's disease.
Ultimately, the researchers found that low total body mineral bone density and lower bone mineral density in the femoral neck — the bone that links the thigh to the pelvis — were linked to increased dementia risk.
They also found that a low trabecular bone score- a measure of bone microarchitecture in the lower spine — was linked to increased dementia risk.
They noted, however, that their findings contrast earlier research as they do not support a link between dementia risk and lumbar spine bone mineral density — the five bones in the lower spine.
Also, contrasting prior studies, they found that low bone mineral density increased dementia risk in males but not females.
How bone density affects brain health
When asked what might explain the link between low bone density and dementia risk, Dr. Nahid Rianon, professor of family medicine with McGovern Medical School at UTHealth Houston, not involved in the study, told Medical News Today:
"This is a very valuable study; however, in an association study such as this, we cannot be sure whether low bone density causes dementia, versus dementia causing a low bone density, versus bone density and dementia sharing a risk factor."
"The results are very important because all three possible explanations are vitally important. If they share a factor, for example, it is vital to learn what that is to avoid both deadly diseases. On the other hand, if bone loss causes dementia, or dementia causes bone loss, it is critical to know that to prevent one lethal disorder from causing the other fatal disorder," Dr. Rianon added.
Dr. Robert Wiggins, a neurologist at Novant Health, also not involved in the study, agreed that it is difficult to know how bone density may be linked to dementia. Dr. Wiggins said:
"Bone and brain health are both dependent on a complex interaction between hormonal, nutritional, genetic, and other external, environmental factors. What we know though, is that things like a nutritious diet and active lifestyle will lead to both improved bone and brain health. Future research will investigate whether there is something inherent about low bone density that causes the increased dementia risk, or if a factor common to both bone and brain health is causing this association."
Dr. Andrew Evans, a neurologist with Novant Health, not involved in the study, also told MNT that low bone density and dementia may occur coincidentally from common causes. Dr. Evans noted:
"Both low bone density and dementia can be influenced by diet and exercise. With dementia, it is proven that these activities and behaviors can effect our cognitive health. Similarly, a person with poor nutrition and exercise habits may have lower bone density."