Flu experts gather with H5N1 risk on the agenda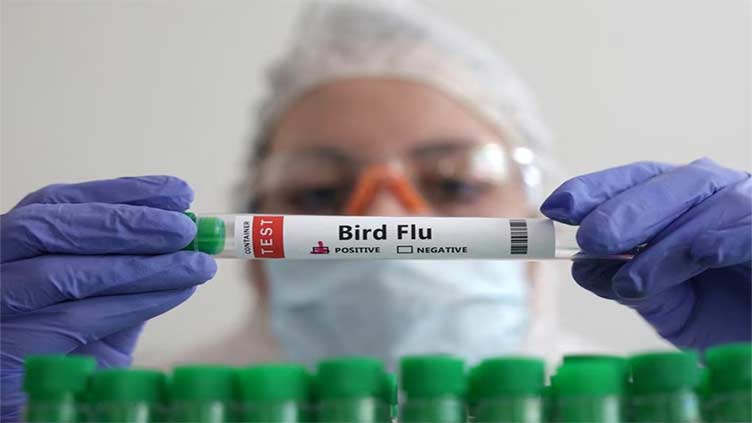 There have been very few human cases, and the WHO currently assesses the threat to humans as low.
LONDON, (Reuters) - The world's leading experts on influenza met this week to discuss the threat posed to humans by a strain of H5N1 avian flu that has caused record numbers of bird deaths around the world in recent months.
The group of scientists, regulators and vaccine manufacturers meets twice a year to decide which strain of seasonal flu to include in the vaccine for the upcoming winter season, in this case for the northern hemisphere.
But it is also a chance to discuss the risk of animal viruses spilling over to humans and causing a pandemic. At this week's meeting, H5N1 clade 2.3.4.4b was a key topic, the World Health Organization (WHO) and global flu experts told Reuters. They will brief reporters on both the seasonal flu vaccine composition and spillover risks later on Friday.
"We are more prepared (than for COVID), but even if we are more prepared, we are not yet prepared enough," Sylvie Briand, WHO director of global infectious hazard preparedness, said ahead of the meeting. "We need to really continue the efforts for a flu pandemic."
Experts have been tracking H5N1 clade 2.3.4.4b since it emerged in 2020, but recent reports of mass deaths in infected mammals from seals to bears, as well as potential mammal-to-mammal transmission on a Spanish mink farm last year, have raised concern.
However, there have been very few human cases, and the WHO currently assesses the threat to humans as low.
"This is a natural experiment playing out in front of us, and I don't think we are complacent," said Nicola Lewis, director of the WHO Collaborating Centre on Influenza at the Crick Institute in London. Speaking before the meeting, she said it would include assessments of the situation worldwide.
Experts also discussed potential vaccine development.
WHO-affiliated labs already hold two flu virus strains that are closely related to the circulating H5N1 virus, which could be used by vaccine manufacturers to create a human vaccine if needed. One of them was added after the previous WHO flu meeting in September 2022, and labs around the world are currently testing how closely both subtypes match the strain spreading among animals to determine whether any more updates are necessary.
A number of companies that produce seasonal flu vaccines can also make pandemic flu vaccines. For example, GSK and CSL Seqirus are already working with the United States Biomedical Advanced Research and Development Authority (BARDA) to test shots based on one of the closely-related strains.
Having these strains ready could save around two months in the development of a vaccine, said the WHO's Briand. But getting enough vaccine developed quickly would still remain a challenge in a pandemic situation, the experts said.