Bank of Punjab to solve LC problems of pharmaceutical industry, says Dr Javed Akram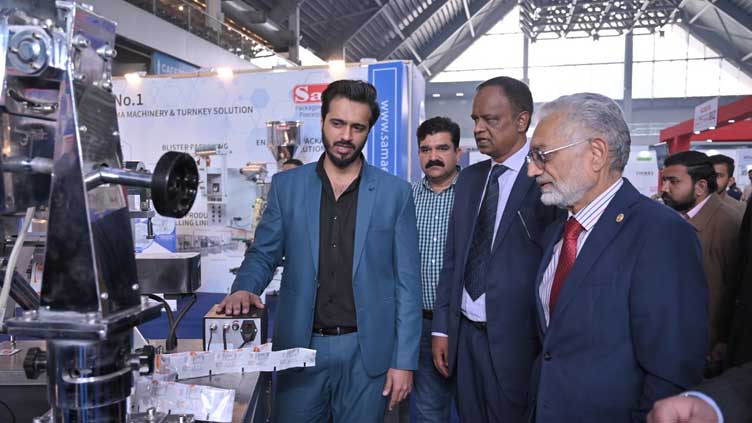 Two-day Pak Pharma expo concludes at Lahore's Expo Center
LAHORE (Web Desk) – Two-day Pak Pharma and Healthcare Expo concluded at Lahore's Expo Center on Thursday, attracting a good number of professionals from the pharmaceutical and healthcare industry.
Caretaker Punjab Health Minister Prof Dr Javed Akram, who was the chief guest, visited multiple stalls and lauded the organisers for successfully conducting the second pharma expo in Lahore after the Covid-19 era.
Speaking on the occasion, the minister said he has directed the Bank of Punjab (BoP) to solve the problems of the pharmaceutical industry, adding the importers whose LCs were not being opened will be opened by the BoP now.
Dr Akram said the hospitals have also been allowed to not wait for distributors or manufacturers and open LCs themselves. "We are passing through difficult times but the situation will improve soon.
Earlier, on arrival at the Expo Center, the organiser of the exhibition and Prime Event Management Director Kamran Abbasi welcomed the health minister.
The expo was organised by Prime Event Management in collaboration with the Pakistan Pharmaceutical Manufacturers Association (PPMA).
On this occasion, the minister visited different stalls and heard the problems of the exhibitors. Dr Javed Akram also participated in the conference and expressed his views.
Speaking to the media after the visit, Dr Javed Akram said the pharmaceutical industry was also severely affected by the country's economic crisis as materials and other equipment were not coming from abroad.
He said the Bank of Punjab (BoP) has been instructed to deal with this issue, adding now the bank would open LCs for anyone who was having a problem with any other bank.
Kamran Abbasi told the media that more than 100 pharmaceutical companies including some foreign companies exhibited their products and technology in the exhibition.
During business-to-business (B2B) deals, many companies signed mutual contracts of huge value.